Back to top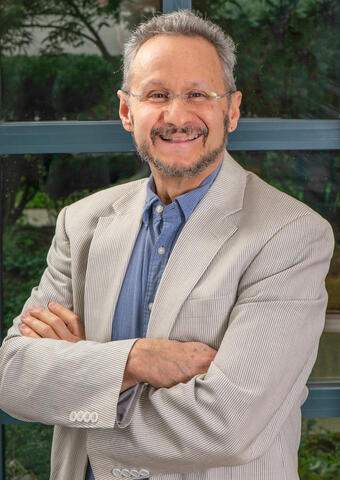 Founder, Anxiety and Panic Treatment Program
Principal Investigator, Anxiety and Panic Research Program
Education
Ph.D. in Clinical Psychology — Northwestern University
B.A. in Psychology — University of Pennsylvania
Issues I Treat
Anxiety Disorders
Panic
Depression / Mood Disorders
Phobias
Obsessive Compulsive Disorder (OCD)
Post Traumatic Stress Disorder (PTSD)
Types of Therapy
Cognitive Behavioral Therapy (CBT)
Diagnostic Assessment
Exposure and Response Prevention (ERP)
Humanistic Therapy
Mindfulness & Behavior Therapies
About
Dr. Zinbarg has been specializing in the treatment and study of anxiety, panic and depression since 1989. He has trained with several luminaries in the field including David H. Barlow and Edna Foa. His treatment approach is primarily influenced by cognitive-behavior therapy but has also incorporated mindfulness into his practice in recent years and he also believes it is important to develop an empathic, warm and genuine therapeutic relationship. Dr. Zinbarg is also currently the Chair of the Psychology Department at Northwestern University and has published more than 130 scientific articles, chapters and books on anxiety, panic, depression and clinical methodology.
Other Professional Involvement/Leadership Positions
Consulting Editor, Behavior Therapy (1996 to 2001), Journal of Abnormal Psychology (1994 to 2004; 2011 to date), Psychological Assessment (2001 to 2004), Clinical Psychology: Science and Practice (2010 to date), Clinical Psychological Science (2012 to date).
Executive Committee, Academy for Psychological Clinical Science, 2010 to 2014.
Associate Editor, Journal of Abnormal Psychology, 2005 to 2011.
Commission on Accreditation, American Psychological Association, 2010.
Associate Editor, British Journal of Clinical Psychology, 2003 to 2004.
Member, Association for Psychological Science.
Member, Association for Behavioral and Cognitive Therapies.
Selected publications/presentations
Zinbarg, R., Barlow, D. H., Brown, T. & Hertz, R. (1992). Cognitive-behavioral approaches to the nature and treatment of anxiety disorders. In M. R. Rosenzweig & L.P. Porter (Eds.), Annual Review of Psychology, 43, 235-267.
Foa, E., Zinbarg, R. & Olasov-Rothbaum, B. (1992). Uncontrollability and unpredictability in post-traumatic stress disorder: An animal model. Psychological Bulletin, 112, 218-238.
Zinbarg, R., Barlow, D. H., Liebowitz, M., Street, L., Broadhead, E., Katon, W., Roy-Byrne, P., Lepine, J., Teherani, M., Richards, J., Brantley, P. & Kraemer, H. (1994). The DSM-IV field trial for mixed anxiety depression. American Journal of Psychiatry, 151, 1153-1162.
Zinbarg, R. & Barlow, D.H. (1996). The structure of anxiety and the DSM-III-R anxiety disorders: A hierarchical model. Journal of Abnormal Psychology, 105, 181-193.
Mineka, S. & Zinbarg, R. (2006). A modern learning theory perspective on anxiety disorders: It's not what you think it is. American Psychologist, 61, 10 – 26.
Zinbarg, R., Craske, M. & Barlow, D.H. (2006). Therapist's Guide for the Mastery of Your Anxiety and Worry Program. (2nd Edition). New York, NY: Oxford University Press.
Zinbarg, R., Lee, J.E.* & Yoon, L.* (2007). Dyadic Predictors of Outcome in a Cognitive-Behavioral Program for Patients with Generalized Anxiety Disorder in Committed Relationships: A 'Spoonful of Sugar' and a Dose of Non-Hostile Criticism May Help. Behaviour Research and Therapy, 45, 699 – 713.
Fluckiger, C., Zinbarg, R., Znoj, H. & Ackert, M. (2014). Resource activation in generalized anxiety - An observer-based microprocess analysis of patients' in-session outcomes. Psychotherapy, 51, 535 – 545.
Zinbarg, R., Anand, D.*, Nunez, M.*, Lee, J.* & Kendall, A.* (2014). Anxiety disorders (pp. 133 - 162). In P. Blaney, R. Krueger & T. Millon (Eds.), Oxford Textbook of Psychopathology, Third edition. Oxford University Press.
Fluckiger, C., Forrer, L., Schnider, B., Battig, I., Bodenmann, G. & Zinbarg, R. (2016). A single-blinded randomized clinical trial of how to implement an evidence-based cognitive-behavioural therapy for generalized anxiety disorder: Effects of three different strategies of implementation. EBioMedicine, 3, 163 – 171.
Zinbarg, R., Mineka, S., Bobova, L., Craske, M. Vrshek-Schallhorn, S.*, Griffith, J., Wolitzky-Taylor, K.*, Waters, A. Sumner, J.* & Anand, D.* (2016). Testing a hierarchical model of neuroticism and its facets: Prospective associations with onsets of anxiety disorders and unipolar mood disorders over three years in adolescents. Clinical Psychological Science, 4, 805 – 824.
Awards
Fellow, Association for Behavioral and Cognitive Therapies, 2015
Significant Contributions to the Science and Practice of Clinical Psychology, Illinois Psychological Association, 2014
Fellow, Association for Psychological Science, 2013
Insurance Accepted
Blue Cross Blue Shield
Self Pay
Medicare
Out of Network Reimbursement