Back to top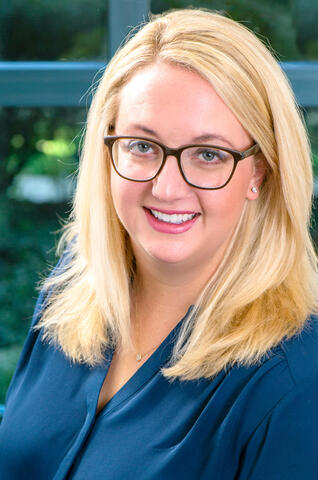 Education
APA-Accredited Predoctoral Internship — Indiana University Counseling and Psychological Services
Psy.D. in Clinical Psychology — Adler University
M.A. in Clinical Psychology — Adler University
M.A. in Couple and Family Therapy — Northeastern Illinois University
B.A. in Psychology — Northeastern Illinois University
I Treat
15-20 Years Old
Young Adult
Adult
Couple & Marriage
Interracial Couples
LGB/TQ+
Issues I Treat
Couples Conflict
Family of Origin Issues
Affairs & Infidelity
Adult Children & Parent Relationship Issues
Divorce / Marital Separation / Post-Divorce Adjustment
In-law Relationships
Premarital Counseling
Remarriage
Life Stage Transitions
College (Transition to)
Midlife (Transitions in)
Parenthood (Transition to)
Women's Issues
Anxiety Disorders
Perfectionism
Depression / Mood Disorders
LGB/TQ+ Identity & Relationships
Grief & Loss
Trauma
Empty Nest Issues
Step or Blended Families
Divorce Impact on Children
Sexual Issues
Work / Life Balance
Stress Management
Therapists in Therapy
Types of Therapy
Couple Therapy
Diagnostic Assessment
Emotion Focused Therapy
Emotionally Focused Couples Therapy
Family Therapy
Humanistic Therapy
Interpersonal Therapy
Premarital Counseling
Psychodynamic Therapy
About
Dr. Chamberland received her Psy.D. in Clinical Psychology and holds a master's degree in couple and family therapy. She has a particular interest in understanding how family dynamics influence adult attachment patterns and how we see ourselves in the context of relationships. Practicing from attachment-based and family systems models, she works with individuals, couples, families and emerging adults. Dr. Chamberland has specialized training in evidence-based practices and interventions for couples. She completed training in levels 1 and 2 of Gottman Couples Therapy and Hold Me Tight, Emotionally Focused Couples Therapy (EFT). Through her passion for integrating research into practice, she focuses on the implications of romantic relationships on an individual's health as well as the impact of health and disease on couples' functioning. Additionally, Dr. Chamberland has experience working with trauma, grief and various life transition issues.
Other Professional Involvement/Leadership Positions
Dr. Chamberland is a member of the American Psychological Association (APA) as well as the American Association for Marriage Family Therapy.
Insurance Accepted
Blue Cross Blue Shield
Self Pay
Out of Network Reimbursement