Back to top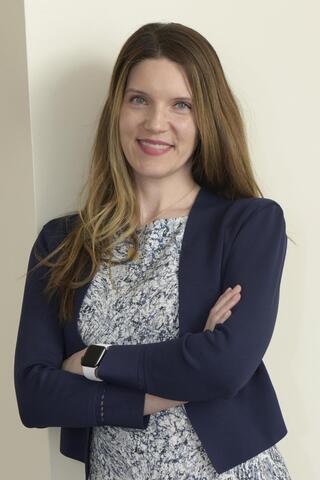 Director of Couples Services
Therapist
MSMFT Program Teaching Faculty
Education
M.S. in Marriage and Family Therapy — Northwestern University
2-year Postgraduate Clinical Fellowship — The Family Institute at Northwestern University
I Treat
Young Adult
Adult
Older Adult
Couple & Marriage
Interracial Couples
Family
Adoptive Families
LGB/TQ+
Issues I Treat
Affairs & Infidelity
Anger Management
Couples Conflict
Racism Issues
Depression / Mood Disorders
Divorce / Marital Separation / Post-Divorce Adjustment
Emotion Regulation Issues
LGB/TQ+ Identity & Relationships
Grief & Loss
Premarital Counseling
Remarriage
Sexual Abuse
Sexual Issues
Stress Management
Therapists in Therapy
Parenthood (Transition to)
Types of Therapy
Acceptance and Commitment Therapy (ACT)
Brief Consultation (1-6 Sessions)
CBT-informed
Couple Therapy
DBT-informed
Dialectical Behavior Therapy (DBT)
Integrative Systemic Therapy
Meditation
Premarital Counseling
Psychodynamic Therapy
About
Ms. Kinsman works with couples, families and individuals. Her particular areas of interest include couple intimacy and conflict; couples recovering from an affair; coping with stressful life transitions; LGBT identity and relationships; mindfulness; stress management; depression; loss; trauma; and anger management. She is trained in Integrative Systemic Therapy and has extensive postgraduate training in Dialectical Behavior Therapy, in addition to other third-wave behavioral therapies.
Other Professional Involvement/Leadership Positions
Ms. Kinsman is a clinical member and Approved Supervisor of The American Association for Marriage and Family Therapy (AAMFT). She is also a member of The Family Institute's Alumni Advisory Board and the former elected chief of staff (2015-2016). 
Insurance Accepted
Out of Network Reimbursement
Self Pay